Windows
Buy now, pay later
Interest free finance
Google 4.9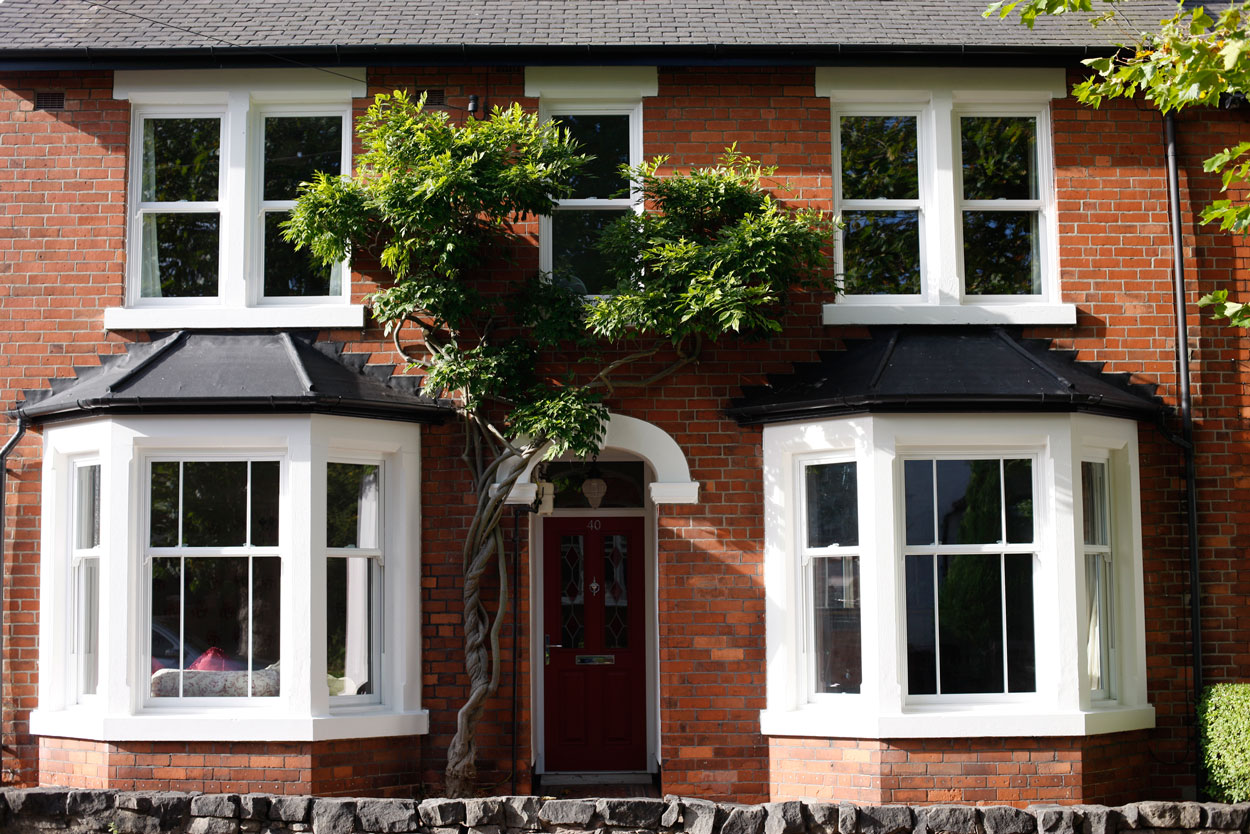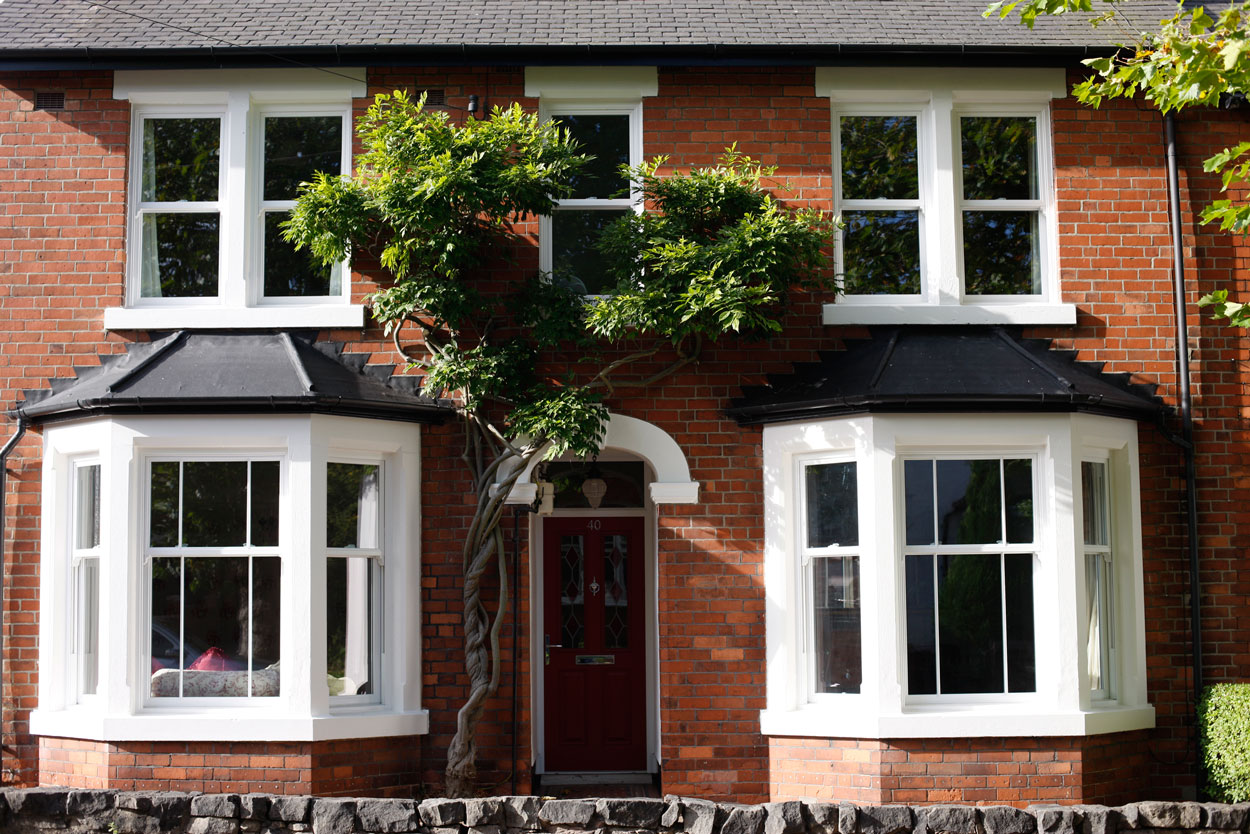 You Deserve Thermally Efficient Windows That Are Built To Last And Exude Real Style
Are your windows really delivering?
If your double glazing has seen better days and is drawing attention to your Wiltshire home for all the wrong reasons, it's time for an upgrade. Why not update your windows and give your property the facelift it deserves?
You'll be in safe hands when you choose New Windows Ltd. That's because we live in the area. We'll use our local knowledge to help you choose products designed to fit in with the immediate area. That way, your replacement double glazing will blend in and complement your cottage, flat or house, whatever look you're going for. 
If you're planning a home improvement project, don't forget to take a look at our range of conservatories and doors while you're here.
Our stunning range of window styles
Depending on your preferences, you might be drawn to our bay and bow, sliding sash, tilt and turn, French, or casement styles. Working with you collaboratively, we'll agree on a style that works. We'll then dig a little deeper, so as to gain an understanding of the final details – including your preferred colour scheme, or wood finish.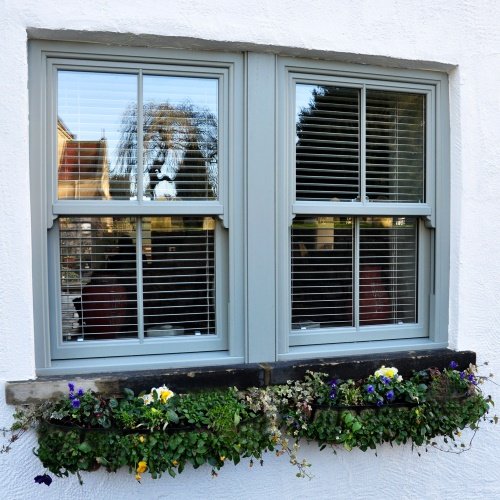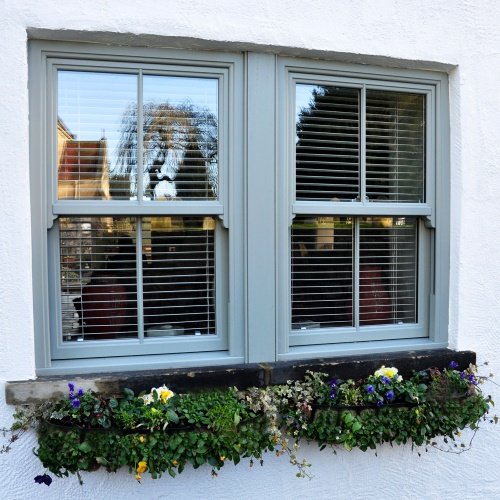 Stop visitors and passers-by in their tracks – upgrade your windows
Your home should reflect your true personality
That's why it's so important to talk your plans through with one of our friendly and knowledgeable consultants. Which glazes, frame colours, or embellishments will best highlight the character of your home? We'll use our experience to guide you in the right direction.
Add style and value to your home all at once
Once installed, our windows won't just turn heads. They'll keep your home warmer and safer all at the same time. That's because we only ever use the best materials, resulting in double glazing that requires minimal care and will retain its appearance for years to come. 
Fed up with energy bills that rise year-on-year? Our products include high energy-efficiency ratings. Watch your bills shrink and snuggle up tight with your family – safe in the knowledge you've saved money and added some kerbside appeal to your home.
Common questions
Which window frame is best for my home?
As you might expect, the answer to this question will depend on various factors. Both your home improvement budget and reason for buying new windows will affect the eventual cost. A timber frame boasts timeless aesthetic appeal but requires more upkeep than other types of frames. uPVC is the least expensive, offers fantastic thermal performance, and is available in a range of finishes. Equally, aluminium frames are strong, of thinner design, but more expensive.
Confused about which window frame is best? Contact us for more information so we can help explain the differences.
Which glazing is best for my home?
The quality of double glazing depends on who manufactured it and the person responsible for installing it. We have found a 28mm unit with a 20mm gap to be optimal in terms of thermal efficiency and noise reduction. That's why we offer this as standard in all our double glazed units. We would not recommend single glazing, because it causes condensation and is not normally fitted in new builds.
If you live in a colder climate and want to make your home as warm and cost-effective to run as possible, ask about our triple glazing, which comprises three panes of glass and two gaps (an ideal choice for homes in rural areas).
Will my new windows deliver great energy savings?
To an extent, the answer to this question will depend on which windows you had originally. As a general rule, if you're switching from single to double glazing, you'll notice a pronounced difference. Expect your heating bills to drop and your carbon footprint to fall with it. Are your current units old? If so, cold air is probably slipping through and rendering your units efficient, so now's the time to change.
What warranty do you offer?
You can choose us with confidence, knowing your products carry a 10-year written guarantee. Quality matters to us as much as it does to you, which is why we will fit your new units to the highest possible standards. In fact, our windows will last decades longer than their stated lifespan if properly cared for. Once we've completed work at your home, we will show you how to maintain and look after them.
If you have any questions, we're here to help, so please get in touch with our friendly team if you need anything.
Can I match the design of my windows to my house style?
Your windows are a prominent feature of your home and visible to people passing by and guests. It's important to choose products that match the decor and style of your property so that everything works together beautifully. That's why our collection comes in a variety of styles, colours, and eye-catching finishes.
Choose from a tempting range of timber finishes or select from our Premium collection, which includes bright cherry red and elegant sage green. Whatever your preference, talk to our experts today and find your perfect fit.
Do I need to update my windows?
Windows have a finite lifespan, which means you'll eventually need to replace them. By running a few simple checks, you can determine whether yours need updating.
Some signs to look out for:
Your windows are difficult to operate

You often notice condensation within the panes

The frame is visibly deteriorating
If the answers to the above questions are yes, it's time to contact us for help.
0% APR representative on orders over £3,000
We have various low-cost finance options available. Get a quick quote and apply for finance at the same time.