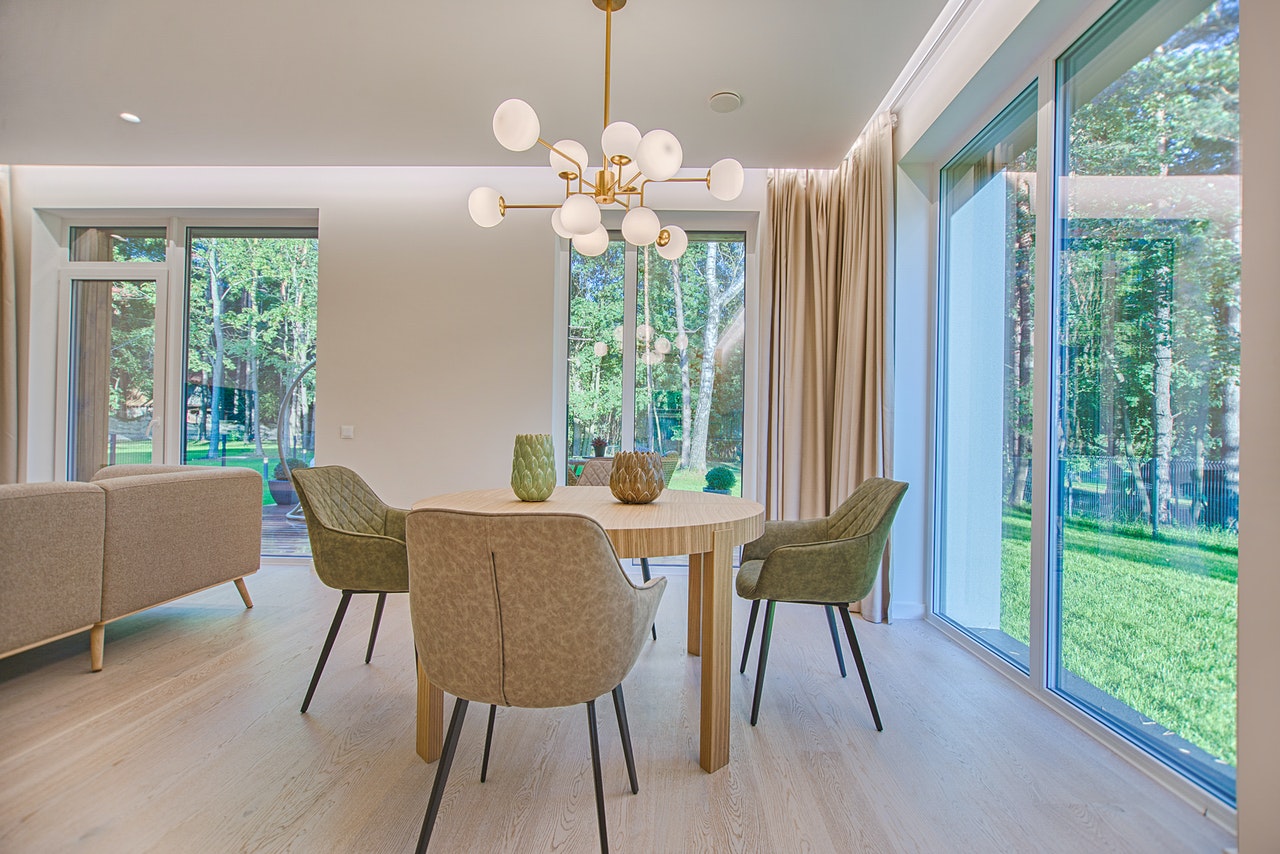 Top tips to keep your patio doors secure
Patio doors are fantastic for bringing the outdoors into your home and letting light flood your interior space. But with all that glass, you'd be justified in wondering how secure they are. Plus, the fact that most break-ins happen through an open side entrance rather than weak front doors and windows probably doesn't ease your mind…
The good news is that, though it might not look like it, high quality patio doors have been designed to withstand forced entry. And while burglary in the UK is declining, there are a few tried and tested ways to make your doors extra secure.
Here are our top tips for anyone that wants to be proactive about home security…
How can I make my glazed patio doors more secure?
The first thing you can do to boost your security? Protect your home from any opportunists.
Locks
With a quality lock, you can have peace of mind. They are the first line of defense against an intruder. Make sure you fit your doors with a three-point locking system and equip your French doors with top and bottom bolts.
At New Windows, we take this seriously. Our custom made patio doors have Yale locks — a popular and dependable brand.
Glazing
If you're reading this article, then you're probably intent on improving your home security. So, even though it might be an investment, you should really consider getting double glazing in your windows and doors if you don't have it already. 
Two layers of glass instead of one is always going to make it more difficult for someone to break through — it's just common sense!
If you're purchasing with us, you'll be glad to know that we use break-resistant glass on all our products as standard. Plus, they're A-rated for energy efficiency, so you'll be keeping out the cold along with unwanted intruders!
How can I protect my glazed patio doors from burglars?
If you want your glazed patio doors to hold up, you'll need to keep them well-maintained! 
This doesn't need to be a hassle. Just check your patio door lock from time to time to ensure it's working as it should, and give your frames the occasional once-over to make sure they are still secure.
You can also take additional measures that will work with your existing locking system.
Have sliding doors? Think about getting a central rail multi-point lock. If you have French doors, then hinge bolts or mortice sash locks will serve you well. You can also look into fitting an anti-tamper lock device or anti-snap cylinders as a precautionary measure in the event of lock snapping. 
As for your other doors, check your door latches. A burglar can get through a weak latch in under a minute, so don't let these be a liability.
Ever thought about fitting an outdoor camera? These act as great burglar deterrents, even if they aren't functional. Of course, if you're getting one you may as well get one that works — choose one with good tech specs that streams footage directly to your phone.
How to stay safe
What are some other simple measures you can take? You can:
Lock your patio doors whenever you're out or upstairs and never leave the keys in the lock. This goes without saying, but you'd be surprised how many people forget!

Install motion sensor security lights outside your doors. These will trigger when someone tries to break into your house through this entrance.

Keep your blinds and windows closed or keep valuables out of view. This will stop burglars from being able to see what items they might want to steal, preventing them from making a plan to target your home.
What are the most secure patio doors?
It shouldn't matter if you choose French doors, Bifold doors, or Sliding doors. All patio door types should provide excellent protection, aesthetics, and functionality. Luckily, if you buy for a reputable provider, this shouldn't be an issue.
Classic options for patio doors might seem off-putting due to their large panes of glass. However, any door made with toughened double glazing is no less secure than a wooden or composite door.
Still, there is one thing to keep in mind if you're opting for French doors. As there is no centre post in this type of door (each door is secured to each other, not the frame), you'll want to select a design that incorporates multi-point locking and snap-proof cylinder locks.
Aside from this, you should choose a door material known for its strength and durability:
uPVC – a cost-effective yet hard wearing option. While it's easy to maintain, it's very long-lasting. You'll be unlikely to have security issues due to failings with the components of uPVC doors.

Aluminium frames – as this is a super strong material, the frames can be thinner (so more lightweight) than other frame materials. Aluminium frames are able to withstand considerable force as they are so durable.
Of course, there are more options than this and you'll be able to control the fine details of your chosen door. If you'd like to chat through your patio door choices with an expert, give us a call.
Are French doors easy to break into?
While new French doors are designed to mitigate past security issues, older style French doors are frequently targeted by burglars as their lack of centre post makes them relatively easy to open.
Still, this really is only an issue with older doors. If your new patio doors are built and installed by an experienced provider, then there's no doubt that they'll be highly secure.
What to look for when buying new patio doors 
Saying goodbye to your old patio doors? Here's what to look for when you're shopping around for a replacement:
Security
Make sure your new door has the latest locking technology to make a break-in as difficult as possible. You should also check to see whether your door is manufactured to meet the standards of a security initiative such as police-backed. Does it have toughened glass? What about high quality materials? These are all things to check out.
Durability
You'll want your patio to be durable in every sense. If it can't stand up to the worst weather and opportunist burglars, then what's the point? Choose a material such as uPVC or aluminium and enjoy a strong yet low maintenance door.
Value 
It's always tempting to cost-cut, but when it comes to patio doors, it's important to invest. Spend a little more money on a high quality product now, and you won't be facing expensive damages from break-ins or cheap components in the future.
 Work with the experts 
On the hunt for highly secure French, Bi-fold or Sliding doors for your Warminster home? We can help. Visit our Warminster showroom, browse our brochures or contact us today.