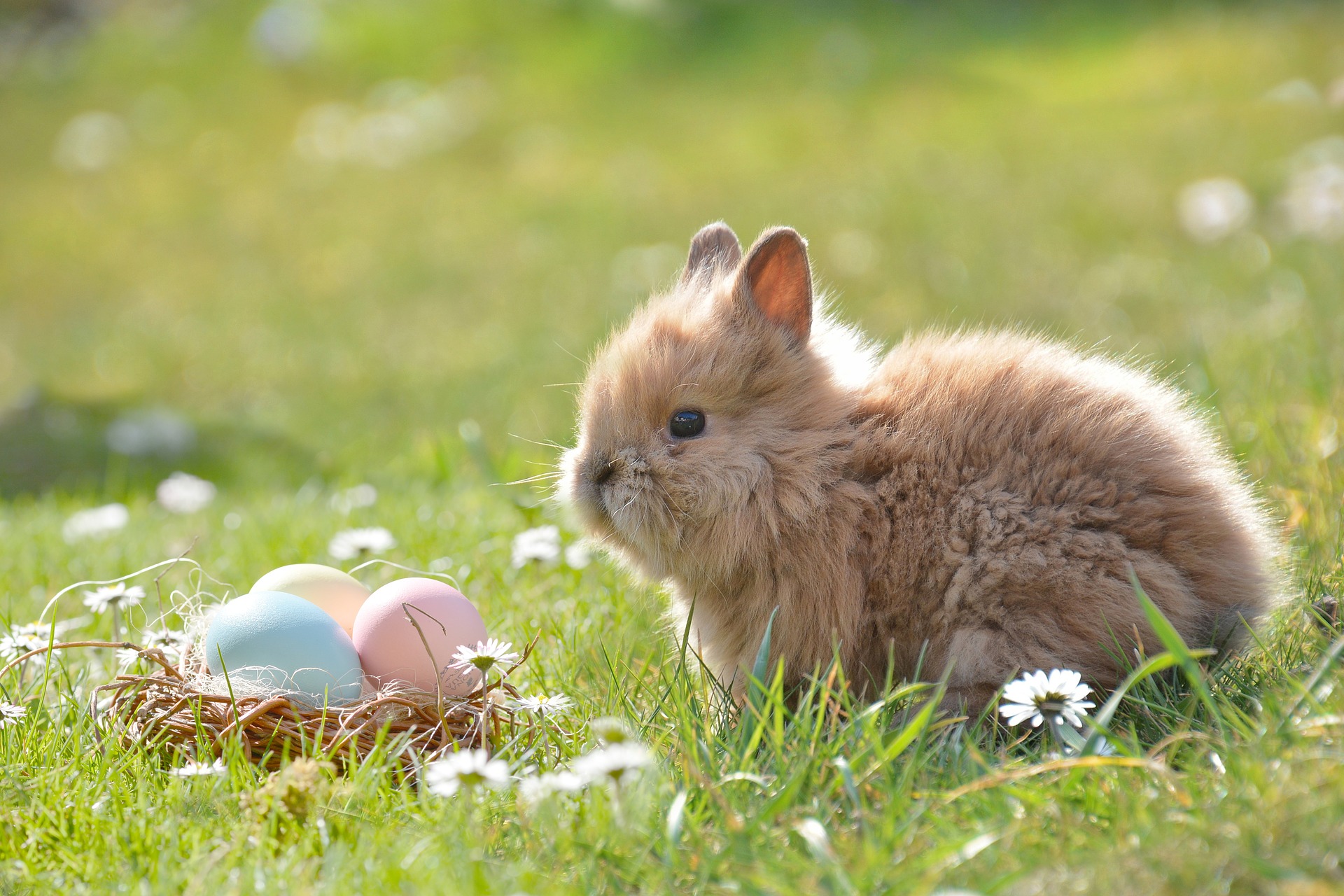 How to organise the best Easter Egg Hunt
Posted. 26 January 2021
Tags. Family,
Easter is just around the corner and you've agreed to host an egg hunt for family and friends. How lovely! The only problem is that you've never organised an Easter egg hunt before and have no idea where to start. Have no fear! The ultimate Easter egg hunt organisation guide is here with tips and tricks for putting on the best Easter egg hunt ever.
What does the Easter Bunny have to do with Easter?
The Easter Bunny, sometimes called the Easter Rabbit or Hare, is a figure and symbol of Easter. The Easter Bunny has brought eggs to children across the world for hundreds of years. It comes in various forms, is sometimes depicted in clothes, and carries a basket of colourful eggs and chocolate. The tradition of giving eggs to children began when eggs were disallowed during the Christian period of Lent, and children in England would go door to door to receive chicken eggs as a treat.
In modern times, children in the UK generally receive eggs made of chocolate instead of ones from a chicken.
Getting Started
The first step in organising an activity like this is getting organised. You will need to account for how many children (and adults!) will be taking part and have enough eggs, baskets, and space for all of them.
The egg-hunters
Make a list of the number of people coming and their ages; the younger the children the more accessible the locations of your eggs will need to be. On the other hand, older children and adults can have a bit more freedom to safely roam or reach higher places.
Where to do it
Where is the hunt going to take place? For between one and four children, around the house may be enough space but for any larger numbers you're most likely going to need to head outside. Larger gardens are ideal for this activity but smaller gardens can make do with a little creativity; sheds or garages, as long as they are made child safe, make excellent hiding spots. Some other great examples of hiding spots include empty bird houses or upside down crates and flower pots, even the smallest gardens can be made into an exciting hunt. 
If your family or friends are into camping then having an easter egg on a campsite is a fun treat for the kids. Many campsites host their own egg hunts, but in our opinion nothing beats the personal feeling of a family-organised activity. The downside of this idea, as anyone not so fond of camping is already aware, is that your hunt is extremely limited by the weather. Unless you are certain of the forecast or an experienced camper it might be best to stay home.
What to do if the weather is bad – Plan B!
Keeping an eye on the weather is important for home egg hunters too. You may need an indoor backup plan in case of rain, and we'd recommend placing the eggs in visible places to avoid having hordes of children rummaging through your cupboards.  Of course, with very young children and toddlers the combined space of the downstairs will be more than enough for their little legs. 
If you'd planned for a fabulous outdoor easter egg hunt but the capricious British weather isn't having any of it, you might be wishing for more space inside! Why not take a look at our range of conservatories and orangeries? They are a cheaper alternative to an extension and give you the benefit of fantastic views of your outside space as well as letting natural light flood your home. 
Baskets
You will need to find enough baskets or buckets for each child to have one each so that they can carry their eggs back with less chance of dropping and losing them all. You can find baskets quite cheaply online. Just make you get them early as around Easter they tend to rise in price.
Easter-themed baskets can be pricey, especially so if you're providing for a large group of children. Save money here by buying plain baskets and decorating them with ribbon and eggs made of card. If you are feeling up to the challenge, you can even make your own baskets from paper. Making it into a fun activity is fun for the kids and less work for you. Sounds like a win-win!
The Eggs
Unlike what your children may tell you, the biggest possible chocolate eggs might not be the perfect choice for this activity. However, the eggs you need will depend on the kind of egg hunt you're having. Small chocolate eggs can be bought in large enough quantities without breaking the bank. They are usually foil wrapped so are best suited to indoor use, but if the weather is nice don't be afraid to take them outside too.
Given that the Easter Bunny may already have bestowed the children a large collection of chocolatey delights, feel free to think outside the box. What about having a hunt for non-chocolate eggs instead?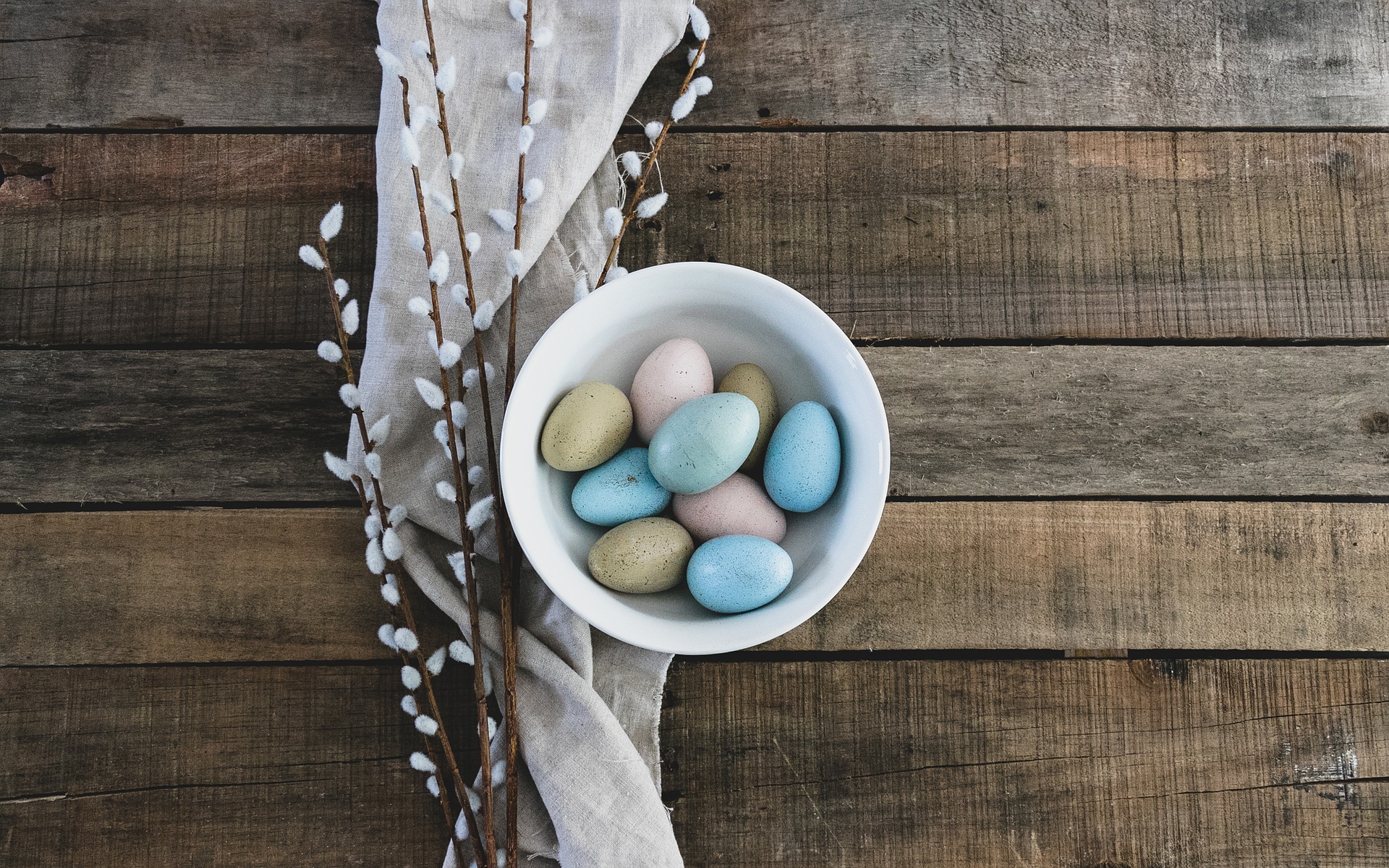 Easter eggs don't have to be chocolate
Hollow plastic eggs are a great and versatile idea. They are extremely affordable and can be left hollow or filled with whatever you desire. Hollow eggs can be used for a more competitive hunt with nothing in the eggs themselves but prizes for anyone who finds a certain amount. We advise making the amount necessary to win prizes just one or two eggs if you're looking to avoid toddler drama!
You can fill your little eggs with traditional sweets or chocolate, but we've also found an extensive list of alternative options including small toys or our favourite, fruit! Try to avoid combining edible and inedible prizes at the same time, in case toddlers decide to eat everything at once! If you'll be leaving any toddlers unsupervised near the eggs, then it's best to have them steal something edible at least, even if it is chocolate.
Possible ideas for prizes include chocolate (because why not?), small toys or teddy bears, or even a good old fashioned pat on the back. There are plenty of Easter-themed gifts out there. So whether you go for eggs with toys, chocolate eggs, or bunny-making kits, you're sure to have a fun thematic prize for your Easter egg hunt winner.
After all your hard work is finished you could be sitting with your feet up in your new conservatory, watching the egg-seeking chaos unfold outside.
For fresh new windows doors and conservatories contact us today for more information or a quote.