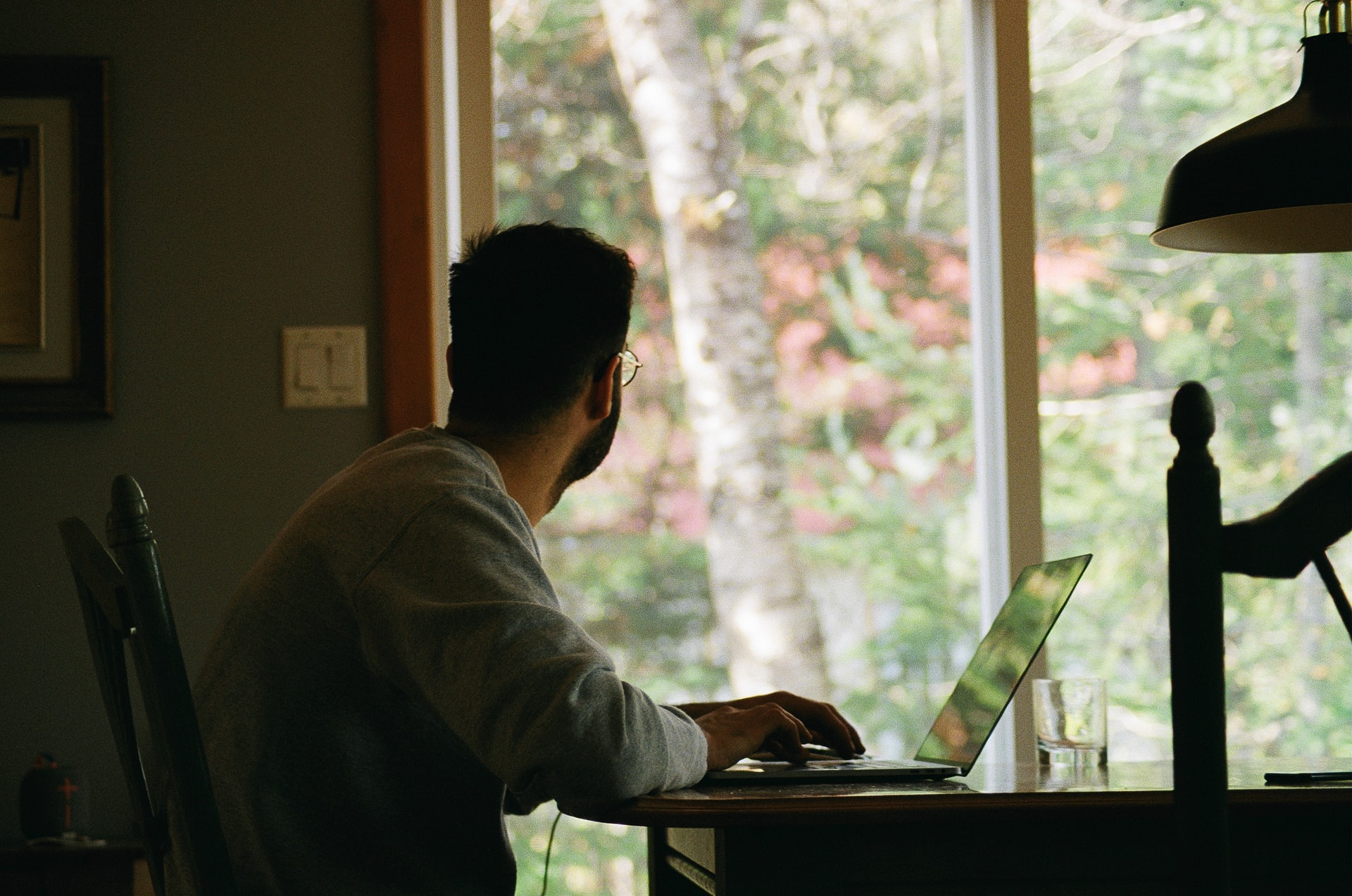 How to create the perfect garden office pod
With thousands of people around the country now working remotely for at least some of the week, home offices are more in-demand than ever. Having your own little haven to get work done in sounds like bliss, doesn't it? However, this may seem like a distant dream if your house doesn't have any spare rooms.
If you've found yourself in this situation, a home office is still within reach — you just have to think outside the box (or rather, outside the house). The perfect solution could be a garden office! 
What are the benefits of a garden office?
A garden office comes with countless advantages. Perhaps most importantly, having an office outside of your house will help you draw a clear boundary between your professional life and personal life. It can prevent any work stress from seeping into your personal or family time. By taking yourself off to the garden office in the mornings and leaving when you finish work, you can enjoy your evenings and weekends without thinking about deadlines or work emails. 
Another significant benefit is the peace and quiet it can provide. If you have other family members working from home, children around, or pets making noise, a garden office is perfect because it will provide some tranquillity and a place where you can focus. 
How to build a garden office
There are a few different ways to create your garden office pod. If you already have a shed in your garden or a conservatory, you can transform them into a comfortable working space with minimal effort.
If you don't already have one, there's no need to worry. Getting a conservatory fitted or a shed built is easier than it sounds. Firstly, work out a budget to make sure it's a financially feasible option and check whether you'll need planning permission from your local council. Conservatories don't usually need planning permission, so this will probably only be necessary if you'll be building a garden shed. 
Once you've done that, the fun part can begin! Decide where you want your garden office situated, and then you can get to work. You can even get garden office kits from certain companies which could make your life very easy. Made from interlocking timber, these are usually quick and simple to put together but may not be very well insulated. If you're competent at DIY, then designing and building your own garden office from scratch is the best option. It gives you the freedom to decide how it looks, how big it is, and you can ensure that it's sturdy and well-insulated.
However, we think the best type of garden office pod is a conservatory. With plenty of sunlight and calming views, a conservatory can provide the perfect peaceful environment to get some work done. If you think this sounds like a good option for you, make sure you check out our conservatory service. 
Should I get an insulated garden office?
It's a very good idea to get your garden office insulated so you can work there all year around. That way, you'll stay super productive even if it's snowing, windy, or raining. It's also the best way to prevent condensation (and therefore prevent damp and mould) from appearing in your garden office. 
Furthermore, insulation will help you soundproof your garden office, which is incredibly important because all offices should be peaceful. Having an insulated garden office will be a particular godsend in summer because the sound of kids playing in neighbouring gardens can be incredibly distracting. 
If you have a conservatory garden office pod, insulating should be super easy. For example, you can do this by replacing the roof or upgrading to triple-glazing. We have a lot of experience upgrading conservatories, so if you'd like to learn how we can help you insulate yours, make sure you contact us.
How to get wifi in your garden office?
Wifi is absolutely essential for every office worker, but unless you position your garden office pod right next to your house, the wifi signal there may be extremely weak. However, this isn't a huge problem because there are a few ways to easily obtain wifi for your garden office.
Perhaps the most secure way is with an ethernet cable, which can run from your house to your office. An ethernet cable itself is reasonably cheap, but you may need professional help to install it, which could cost £100 or more. 
A cheaper option is a wifi extender which – as the name suggests – simply extends the signal of your house's wifi to create a hotspot in your garden office. Wifi extenders are easy to install, so they may be the best option if you want a rapid and straightforward fix. However, it will only extend to around thirty metres. So if you have a large garden and your office is at the end of it, a wifi extender may not be possible. 
If neither of these options sounds ideal for you, you may like to try a powerline network, which uses an electrical power cable that runs between your house and your garden office. This fix requires an adapter in your home and an adaptor in the office. However, it's relatively simple to install, so it shouldn't involve any help from an electrician. Just bear in mind that this method requires the outside building (the garden office) to have an electricity supply.
If you're planning on a conservatory garden office, you don't have to worry about additional internet because your house wifi should work well. 
If you're currently planning to create a garden office pod, we hope we've helped. And remember, if you want to build a conservatory garden office pod from scratch or want to upgrade your existing conservatory into an office, we can help! Make sure you take a look at our conservatory page, and don't hesitate to get in touch.